Welcome to Oryx Systems
Oryx Software Solutions & Systems believes in doing things properly. With a long history in the security industry, we understand that safety depends on systems you can depend on.
Software that is stable and reliable.
Software that works.
All of our products are thoroughly tested under all circumstances prior to release and are constantly reviewed and upgraded. Another one of our important objectives is functionality and ease of use. As all of our software is designed from 'the ground up' as well as the users' perspective, this results in software that is easy to learn and intuitive to use.
Should you wish to enquire more about Oryx Systems and it's products, please contact us.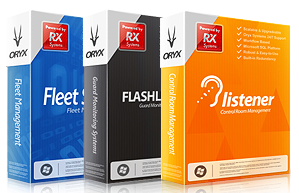 Product features
Scalable & Upgradeable
Oryx Systems 24/7 Support
Workflow Based
Microsoft SQL Platform
Robust & Easy-to-Use
Built-in Redundancy